April 14th, 2006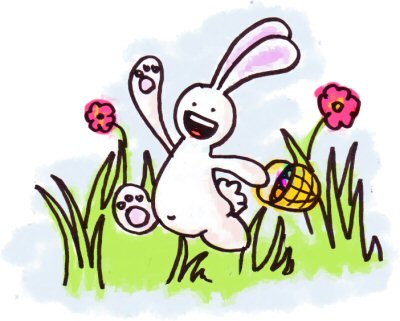 Since I'm out of town to visit family for Easter, there'll be no making fun of the anti-gay crazies today. Instead, enjoy this picture of the Entirely Secular Vernal Equinox Bunny, bounding through the grass with a basket of non-religious April eggs! Happy Spring, everyone!
Slap Into Action

Take Action!

"Curing" gays shouldn't be a charitable activity in Canada. Help put a stop to phony charities and

Slap into Action!

Proudly Canadian

The Trophy Shelf

Thanks to readers like you, Slap has been voted the Best GLBT Blog in Canada at the Canadian Blog Awards for the fifth consecutive year!