October 20th, 2006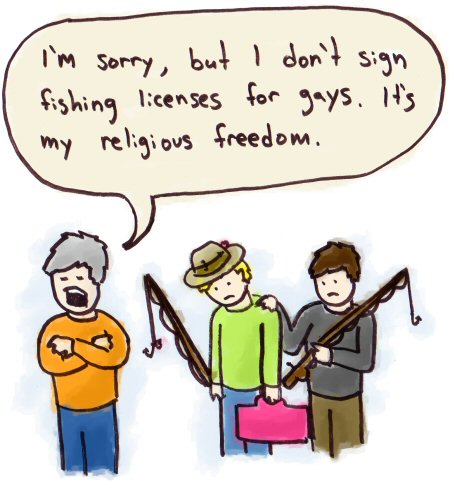 A Manitoba civil marriage commissioner is appealing to the Queen's Bench after his commissioner's license was suspended for denying public services to a same-sex couple. Kevin Kisilowsky claims that by having to serve all people equally, his religious freedoms as a Christian were horribly violated. The poor dear!
Interesting stuff, though! I wasn't aware that Christianity forbids followers from providing non-religious civil services to gays! "Thou shalt refuse thy job to the gayeth ones." Hmm… I guess that means I had better look around extra carefully for someone to renew my drivers license this week.
Slap Into Action

Take Action!

"Curing" gays shouldn't be a charitable activity in Canada. Help put a stop to phony charities and

Slap into Action!

Proudly Canadian

The Trophy Shelf

Thanks to readers like you, Slap has been voted the Best GLBT Blog in Canada at the Canadian Blog Awards for the fifth consecutive year!