August 24th, 2007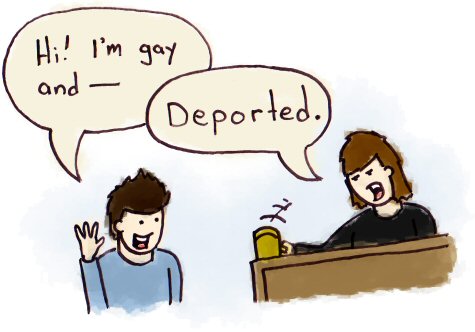 Looks like Alvaro isn't the only gay refugee desperately trying to stay in Canada to avoid homophobia and violence. Leonardo Zuniga, a gay Mexican, is slated for deportation from Canada after exhausting all avenues for appeal.
Unlike Alvaro's case, immigration officials don't seem to doubt Leonardo's gayness, but homosexuality isn't illegal in Mexico making proof of immediate threat difficult. Nonetheless, it would be a shame if Leonardo is deported; Mexico has the second-highest anti-gay crime rate in the world, and we'd be losing an upstanding community member. While in Canada, Leonardo has won both the David Barker Maltby Award for photography and the Youth Line Award for Queer Youth Activism.
Leonardo's last hope for citizenship relies on Immigration Minister Diane Finley officially blocking the deportation order. Considering her enthusiasm level for Alvaro's case, I wouldn't count on it.
If you'd like to get involved in the case, check out Leonardo's website.
Alvaro's too, while you're at it.
Slap Into Action

Take Action!

"Curing" gays shouldn't be a charitable activity in Canada. Help put a stop to phony charities and

Slap into Action!

Proudly Canadian

The Trophy Shelf

Thanks to readers like you, Slap has been voted the Best GLBT Blog in Canada at the Canadian Blog Awards for the fifth consecutive year!