October 17th, 2007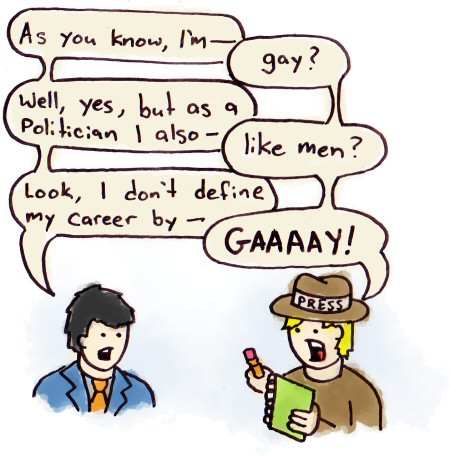 André Boisclair, the former leader of the Parti Québécois, has announced that he will leave politics on November 15th.
And the Nod-o-th'-day award goes to The Globe and Mail for reporting on this story without using the phrase "openly gay." (Something I clearly can't resist.)
Slap Into Action

Take Action!

"Curing" gays shouldn't be a charitable activity in Canada. Help put a stop to phony charities and

Slap into Action!

Proudly Canadian

The Trophy Shelf

Thanks to readers like you, Slap has been voted the Best GLBT Blog in Canada at the Canadian Blog Awards for the fifth consecutive year!