October 19th, 2007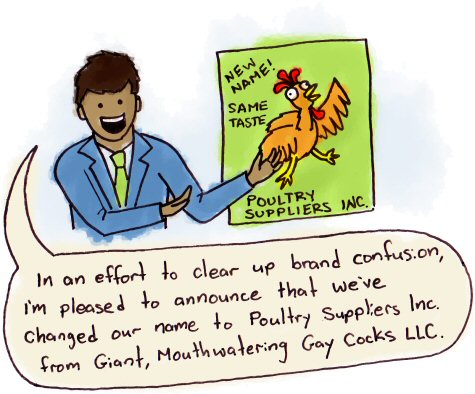 Take Pride Winnipeg, an organisation devoted to picking up litter and removing graffiti in Manitoba, might be changing its name. Board member and City councilor Grant Nordman sent a letter to the Winnipeg city council expressing concern that the current name promotes an "alternative lifestyle," adding that the misconception is "a fairly common occurrence."
Take Pride's manager, Colleen Kurlowich, had some doubts over the proposal:
I've been here 61/2 years, and I've received maybe four or five calls where there has been confusion about our mission.
At the top of their new name recommendations: "Rainbow Patrol: We're not gay, we just like to be tidy."
Slap Into Action

Take Action!

"Curing" gays shouldn't be a charitable activity in Canada. Help put a stop to phony charities and

Slap into Action!

Proudly Canadian

The Trophy Shelf

Thanks to readers like you, Slap has been voted the Best GLBT Blog in Canada at the Canadian Blog Awards for the fifth consecutive year!