November 21st, 2007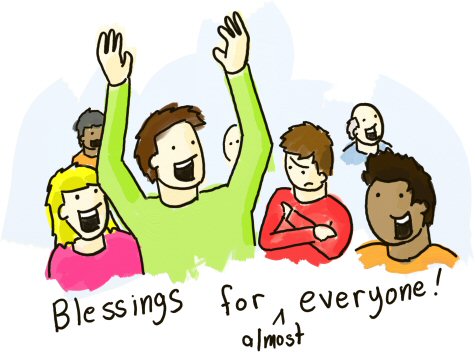 Montréal and Niagara are the two latest Anglican churches to approve the blessing of same-sex couples within the past month, defying a national decree to disallow such blessings.
The Canadian Anglican Church decided in June that same-sex blessings are compatible with core church doctrine, but decreed that they be banned anyway. This mixed message has caused a bizarre rift in the church, with several priests being ejected for blessing couples. That may sound a little drastic, but I'm assured that there's nothing quite like blessing a loving couple within the parish community to undermine years of goodwill, charity, and other selfless services to the Church.
Slap Into Action

Take Action!

"Curing" gays shouldn't be a charitable activity in Canada. Help put a stop to phony charities and

Slap into Action!

Proudly Canadian

The Trophy Shelf

Thanks to readers like you, Slap has been voted the Best GLBT Blog in Canada at the Canadian Blog Awards for the fifth consecutive year!