November 5th, 2007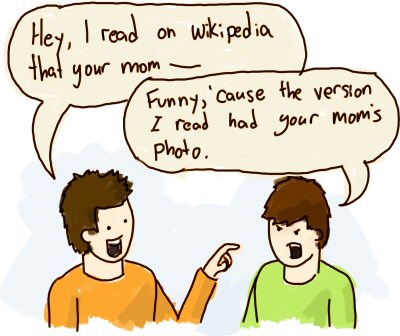 Three French nationals have lost their defamation lawsuit against Wikipedia. The three sued Wikipedia for 69,000 euros each after an article about them claimed they were gay activists.
Wait… Being called a gay activist could be worth €69k in reparation? I know the case lost in France, but it's gotta be uncontested in Canada! If I'm play my cards right, Cha-ching!
Slap Into Action

Take Action!

"Curing" gays shouldn't be a charitable activity in Canada. Help put a stop to phony charities and

Slap into Action!

Proudly Canadian

The Trophy Shelf

Thanks to readers like you, Slap has been voted the Best GLBT Blog in Canada at the Canadian Blog Awards for the fifth consecutive year!