October 1st, 2008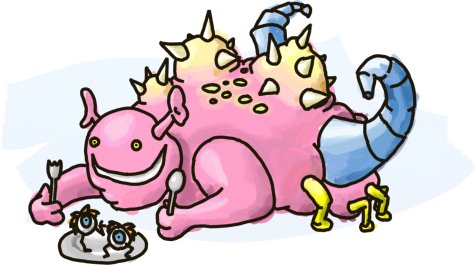 The Immigration and Refugee Board has decided not to deport Ismail Mulawa, a gay refugee claimant from Uganda.
(Parenthetically, sorry for the somewhat unrelated illustration today; I just hadn't really prepared anything to draw in this situation.)
Homosexuality is illegal in Uganda, so when Mulawa came to Canada for the 2006 International AIDS Conference, he skipped his flight back home, claiming refugee status. Several conference attendees had seeked asylum once arriving in Canada, but not all that based their claim on being gay have had much luck. Canada has an abysmal record when it comes to dealing with gay refugees, often burdening claimants with providing substantial proof of their homosexuality—despite them having had to hide all traces of it from previous governments. Thankfully, Refugee Board member Tom Pinkney sympathized with Mulawa's situation. Mulawa now qualifies for permanent resident status and can be a full citizen in as little as two years.
Congratulations to Mulawa and his new home!
Slap Into Action

Take Action!

"Curing" gays shouldn't be a charitable activity in Canada. Help put a stop to phony charities and

Slap into Action!

Proudly Canadian

The Trophy Shelf

Thanks to readers like you, Slap has been voted the Best GLBT Blog in Canada at the Canadian Blog Awards for the fifth consecutive year!