December 15th, 2008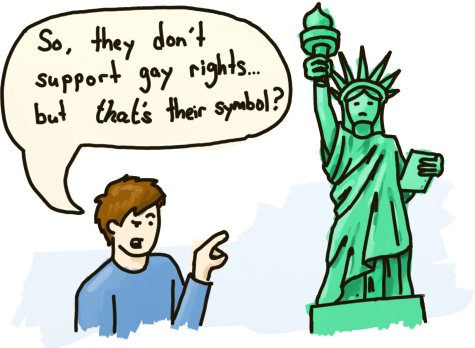 Fresh off the Vatican's refusal to support a UN statement decrying the criminalization of homosexuality, the United States is stalling their signature approving the symbolic declaration.
While the United States has plenty of precedent to sign the statement, including a similar declaration before the 2006 Human Rights Council in Geneva, the delay is unusual—and the deadline is looming.
Over 50 countries worldwide have signed the declaration, including Canada. The U.S. might be a little slow, but that's forgivable; they're in the middle of a somewhat important transition, those cuties.
Slap Into Action

Take Action!

"Curing" gays shouldn't be a charitable activity in Canada. Help put a stop to phony charities and

Slap into Action!

Proudly Canadian

The Trophy Shelf

Thanks to readers like you, Slap has been voted the Best GLBT Blog in Canada at the Canadian Blog Awards for the fifth consecutive year!