February 20th, 2009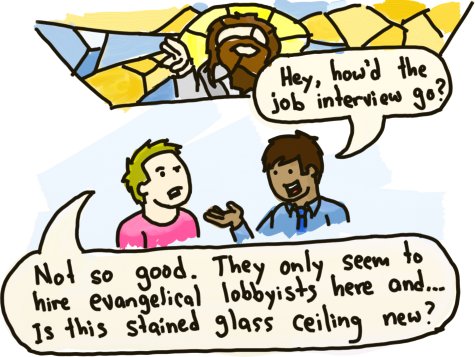 The Prime Minister's office has shuffled some top positions this week, and the appointments are raising some eyebrows.
Darrel Reid, the former head of Canada's largest anti-gay lobby group, Focus on the Family Canada, has been promoted to the Prime Minister's Deputy Chief of Staff. While working for Focus, Reid lobbied against same-sex marriage, the adding of sexual orientation to the list of minorities protected from hate crimes, and has actively promoted the harmful and discredited practise of conversion therapy for gays.  He was initially awarded a government job by Harper in 2006, and has since been promoted several times across  unrelated departments.
Reid's old job, Director of Policy, has now been assigned to Paul Wilson, the former executive director of Trinity Western who coordinated government internships for the Christian university's students.
Well, I'm shocked—shocked!—that Stephen Harper, of all people, would be in such tight circles with the religious right. Imagine!
Slap Into Action

Take Action!

"Curing" gays shouldn't be a charitable activity in Canada. Help put a stop to phony charities and

Slap into Action!

Proudly Canadian

The Trophy Shelf

Thanks to readers like you, Slap has been voted the Best GLBT Blog in Canada at the Canadian Blog Awards for the fifth consecutive year!