March 30th, 2009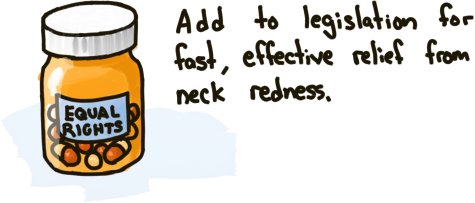 Alberta will amend their provincial human rights legislation to explicitly protect gays from discrimination.
Culture Minister, Lindsay Blackett, who just last month said that updating the province's human rights legislation to include gays would be a "knee-jerk response," has apparently jerked his knee, giving him ample recovery time to draft up the much-needed legislation.
Alberta was the only province in Canada to not include gays in their human rights laws, despite a decade-old Supreme Court ruling requiring it.
Slap Into Action

Take Action!

"Curing" gays shouldn't be a charitable activity in Canada. Help put a stop to phony charities and

Slap into Action!

Proudly Canadian

The Trophy Shelf

Thanks to readers like you, Slap has been voted the Best GLBT Blog in Canada at the Canadian Blog Awards for the fifth consecutive year!