March 13th, 2009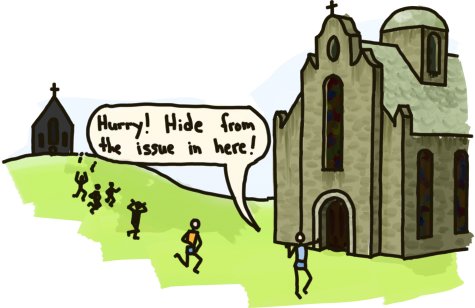 The  Traditional Anglican Communion, a group of Anglicans who abandoned the global Anglican church over same-sex blessings and the ordination of women, has decided to go back to their very early roots and re-join the Roman Catholic Church, if The Vatican will let them.
Anglicans spit from Rome in 1534 over their refusal to annul the marriage of King Henry VIII. Nothing like a common dislike of the gays to mend a 475-year old rift, huh?
Slap Into Action

Take Action!

"Curing" gays shouldn't be a charitable activity in Canada. Help put a stop to phony charities and

Slap into Action!

Proudly Canadian

The Trophy Shelf

Thanks to readers like you, Slap has been voted the Best GLBT Blog in Canada at the Canadian Blog Awards for the fifth consecutive year!