August 21st, 2009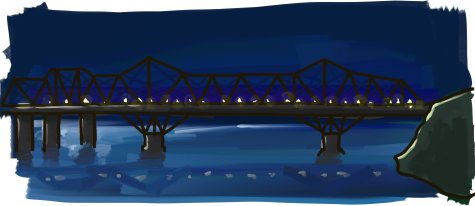 Twenty years ago today, Alain Brosseau was walking home from his job waiting tables at the Chateau Laurier Hotel in Ottawa when he was attacked and killed by a group of men because they thought he was gay. He wasn't.
To mark the tragic event, the Ottawa community is organising a show of solidarity called Walk The Bridge In My Shoes. It begins tonight at 7pm, starting with the viewing of a 1996 documentary at the National Art Gallery and concluding with a walk down the Alexandra Bridge, where Brosseau was dropped head-first onto a pile of rocks. Organisers encourage all participants to bring cell phones or flashlights to light up the bridge, while the Ottawa and Gatineau Chiefs of Police meet mid-way for a symbolic exchange.
Twenty years ago may seem like a while, but gay bashings are still a reality and you don't need to be gay to become a victim. These incidents will not go unnoticed; homophobia needs to be nipped in the bud.
Slap Into Action

Take Action!

"Curing" gays shouldn't be a charitable activity in Canada. Help put a stop to phony charities and

Slap into Action!

Proudly Canadian

The Trophy Shelf

Thanks to readers like you, Slap has been voted the Best GLBT Blog in Canada at the Canadian Blog Awards for the fifth consecutive year!