November 23rd, 2009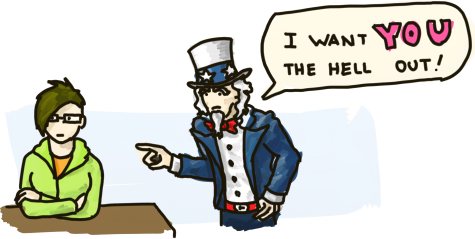 Bethany Smith, a lesbian seeking refugee status in Canada from the U.S., will get a second chance to have her case heard by the Immigration and Refugee Board after the Federal Court ruled that her previous plea was wrongfully dismissed.
Bethany, a 21 year old U.S. soldier, fled the U.S. in September 2007 over the institutionalized homophobia in the country's army. Bethany says that other soldiers discovered she was a lesbian after seeing her hold hands with another woman at a shopping mall. Gays and lesbians are forbidden to serve openly in the U.S. army, so this information was used to harass, blackmail, and threaten her with violence—with no available recourse in the army's administration.
The Immigration and Refugee Board originally rejected Bethany's case in February, but will now give her a second chance with a different adjudicator. The Federal Court says the IRB should have taken into account "the particular environment" at Bethany's Kentucky army base, including information that a gay man was murdered there in 1999 by fellow soldiers as he slept.
Considering Canada's abysmal record on these sorts of cases, I don't know how much of a chance Bethany has of getting full refugee status. Still, I wish her the best, as well as the speedy turfing of the U.S's terrible Don't Ask, Don't Tell policy and other forms of institutionalized homophobia!
Slap Into Action

Take Action!

"Curing" gays shouldn't be a charitable activity in Canada. Help put a stop to phony charities and

Slap into Action!

Proudly Canadian

The Trophy Shelf

Thanks to readers like you, Slap has been voted the Best GLBT Blog in Canada at the Canadian Blog Awards for the fifth consecutive year!