December 18th, 2009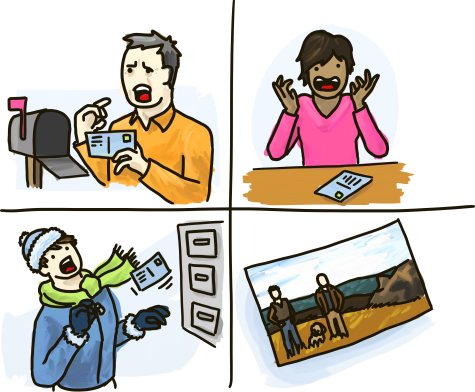 Scott Brison, a gay Nova Scotia MP, sent out some really charming Christmas cards to his constituents this year. The postcard shows Brison and his husband, Maxime St. Pierre, standing in a field along with their golden retriever, Simba.
It's not unusual for MPs to mail out greetings with pictures of their families, and while most people responded well to Brison's postcard, not everyone was as gracious or polite. After posting the photo online, The Globe and Mail was forced to shut down their comments section over what they called "an overwhelming number of hateful and homophobic remarks," explaining "we can't allow our site to become a platform for intolerance."
Brison, displaying his usual class, shrugged off the hate, saying: "There's always a very, very tiny minority of bigots. It's their problem; it's not my problem."
Good for Scott! And here's to the day when sending out a simple postcard won't result in a ridiculous controversy.
Slap Into Action

Take Action!

"Curing" gays shouldn't be a charitable activity in Canada. Help put a stop to phony charities and

Slap into Action!

Proudly Canadian

The Trophy Shelf

Thanks to readers like you, Slap has been voted the Best GLBT Blog in Canada at the Canadian Blog Awards for the fifth consecutive year!