January 22nd, 2010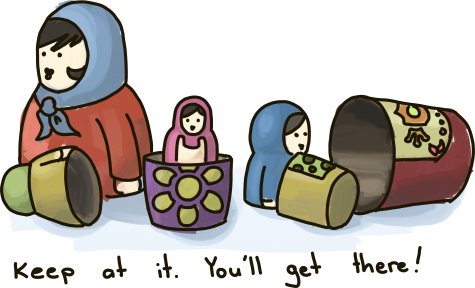 Two lesbians that wed in Canada last October will not be seen as married in their homeland. A Russian court threw out their case this week, saying that same-sex foreign marriages simply won't be recognized. "I will have to uphold the decision made by the registry office in May," said judge Boris Gerbekov, "foreign marriages accepted in Russia must involve a couple of opposite sex."
This is the same couple that had tried to get a marriage license last May, but were rejected in early October. That prompted them to get a marriage license here in Canada, hoping it would be recognized. Now that their latest attempt has been turfed, they'll appeal to the European Court of Human Rights where a decision could take up to five years.
Rights have to be fought with persistence. Best of luck, you two! It'll pay off someday.
Slap Into Action

Take Action!

"Curing" gays shouldn't be a charitable activity in Canada. Help put a stop to phony charities and

Slap into Action!

Proudly Canadian

The Trophy Shelf

Thanks to readers like you, Slap has been voted the Best GLBT Blog in Canada at the Canadian Blog Awards for the fifth consecutive year!