March 12th, 2010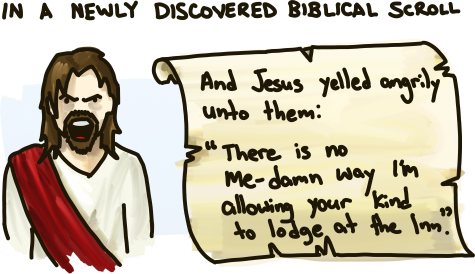 Les and Susan Molnar, owners of a small bed and breakfast in British Columbia, have refused lodging to a young couple for no reason other than that they are gay.
The Molnars, both of whom identify as evangelical Christians, claim that their personal religious beliefs forbid them from extending any hospitality to gays. Shaun Eadie and Brian Thomas, who say that they have been unjustly denied service from a public business, have filed a complaint with the B.C. Human Rights Tribunal.
Turning away those different from you… Well, that's an interesting interpretation of what Jesus was all about. I'll watch for how this one turns out!
Slap Into Action

Take Action!

"Curing" gays shouldn't be a charitable activity in Canada. Help put a stop to phony charities and

Slap into Action!

Proudly Canadian

The Trophy Shelf

Thanks to readers like you, Slap has been voted the Best GLBT Blog in Canada at the Canadian Blog Awards for the fifth consecutive year!