March 4th, 2011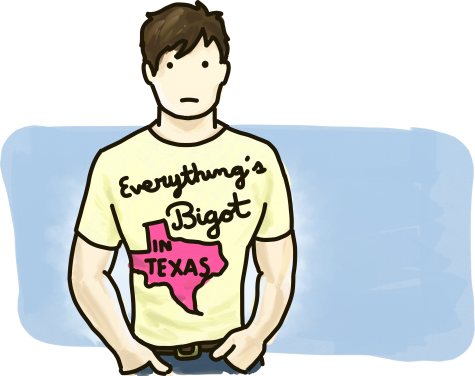 Flour Bluff Intermediate School—a high school in Corpus Christi, Texas—has shut down all its extracurricular clubs after a student requested the formation of a Gay-Straight Alliance, a peer support group that encourages tolerance and anti-bullying initiatives.
The insane move, which has effectively terminated otherwise unrelated clubs such as the Fellowship of Christian Athletes, was taken by the school administration as a means of banning GSAs without penalty from the Equal Access Act, which would have required the school to provide equal opportunities for student-run clubs, "regardless of their religious, political, and philosophical leanings."
Well, I guess banning all extracurricular clubs is one way to ensure equality, Texas style!
Slap Into Action

Take Action!

"Curing" gays shouldn't be a charitable activity in Canada. Help put a stop to phony charities and

Slap into Action!

Proudly Canadian

The Trophy Shelf

Thanks to readers like you, Slap has been voted the Best GLBT Blog in Canada at the Canadian Blog Awards for the fifth consecutive year!