March 9th, 2011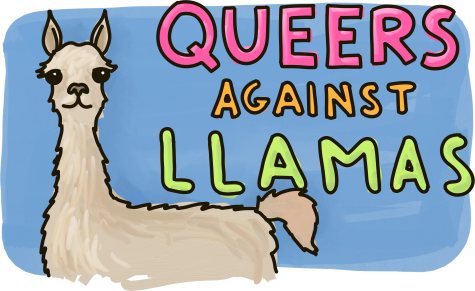 Rob Ford, the mayor of Toronto, has announced that he will deny $100,000 in funding for this year's Pride Week celebrations—unless the parade portion of the festival excludes a group called Queers Against Israeli Apartheid from marching.
For some time now, Toronto Pride has been entangled in a ridiculous controversy that I don't particularly care to understand. On one side, there appears to be people like Rob Ford, who feel privileged enough to decide which segments of the GLBT community can and cannot participate in their own parade; on the other side there's QAIA, who is using an event intended to be a celebration of GLBT culture, struggles, and achievements as a venue for an unrelated political message.
Such drama. Such dumb, dumb drama. Is there a side that doesn't deserve a slap?
Either way, now that I've officially touched this landmine, I believe I will start a new group: Queers Against Unrelated Issues And Douchey Mayors.
Slap Into Action

Take Action!

"Curing" gays shouldn't be a charitable activity in Canada. Help put a stop to phony charities and

Slap into Action!

Proudly Canadian

The Trophy Shelf

Thanks to readers like you, Slap has been voted the Best GLBT Blog in Canada at the Canadian Blog Awards for the fifth consecutive year!