December 7th, 2011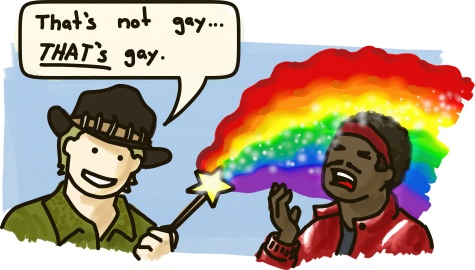 The Australian Labor Party officially adopted policies in support of full equal marriage rights for same-sex couples last week.
That's an encouraging sign, certainly increasing the likelyhood of a successful same-sex marriage bill being introduced in parliament.
Canada's governing Conservative party, incidentally, officially adopted an opposite policy during its last convention, supporting the revocation of equal marriage rights for same-sex couples in Canada. But, given Stephen Harper's history of plagiaris—err… I mean, enthusiastic imitation—of Australian politicians, perhaps the Tories will now reconsider.
Here's wishing Australia the best of luck in its journey toward full, equal rights!
Slap Into Action

Take Action!

"Curing" gays shouldn't be a charitable activity in Canada. Help put a stop to phony charities and

Slap into Action!

Proudly Canadian

The Trophy Shelf

Thanks to readers like you, Slap has been voted the Best GLBT Blog in Canada at the Canadian Blog Awards for the fifth consecutive year!