Here are all the fantastically amazing entries posted during November, 2012
November 12th, 2012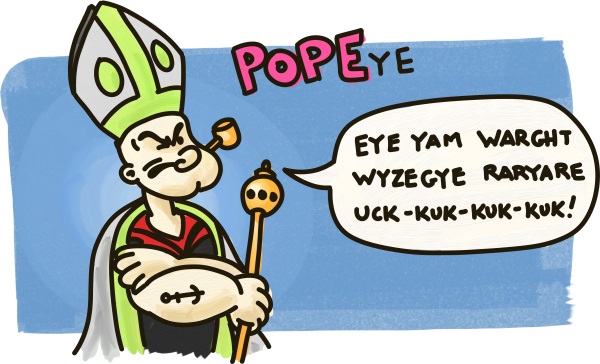 Last Tuesday saw some pretty big wins for equal marriage rights in the United States. Voters in Maryland, Washington, and Maine solidly supported same-sex marriage, marking the first time that a popular vote granted marriage rights to same-sex couples in the country.
As usual, whenever big steps toward equality is made, I just have to check in on the Pope to make sure he hasn't ruptured too many eye vessels. And from the noticeably stronger language coming out of the Vatican lately, he might need some prescription eye drops.
"It is clear that in Western countries there is a widespread tendency to modify the classic vision of marriage between a man and woman, or rather to try to give it up, erasing its specific and privileged legal recognition compared to other forms of union," Federico Lombardi, the Vatican's chief spokesman, announced after Tuesday's elections.
Funny, I wasn't under the impression that Maryland, Washington, and Maine "gave up" heterosexual marriage on Tuesday, but hey, in a country where the rights of minorities are voted on by the majority, I suppose anything can happen.
"Why not contemplate also freely chosen polygamy and, of course, not to discriminate, polyandry?" Lombardi asked rhetorically.
Well, that's a little funny, because if you look at what the bible has to say about polygamous marriages (or "traditional marriages," as historians would be correct to call them), I wouldn't expect the Vatican to have any strong objections about it. Right?
November 5th, 2012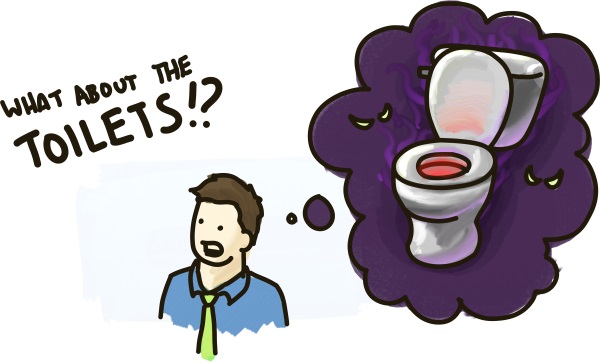 Let's do some quick word association. When I say "gender identity," say the first thing tha—OMG TOILETS!!!!
I'm not exactly sure where Ontario's fringe Family Coalition Party gets its funding, considering they routinely get less than a quarter of a percent of the popular vote, but they seem to have enough resources to design and distribute some rather astonishing flyers equating the passage of a bill adding gender identity to the human rights code with bathroom predators.
NDP MPP Cheri DiNovo's Bill 33, which passed in June, finally updated the Ontario human rights code to explicitly include trans Canadians in its existing protections. I guess the Family Coalition Party isn't too happy about it, though, judging from the flyers distributed across Cheri's riding. Referring to the bill as "The Bathroom Bill," the party accuses DiNovo of enabling child predators by letting "a man who calls himself transgendered" to enter women's washrooms, threatening "the lives of girls and women by putting them at greater risk from male sexual predators."
Uh, they do realize that sexual predatory behaviour—especially toward minors—is already illegal, right? Do they seriously think this bill opened some kind of loophole here?
DiNovo, of course, sees the attack for what it is. "The transphobic message of the flyer is that trans folk are, in essence, pedophiles," she told the media. "The whole structure of their argument is ludicrous unless you understand that basic message: there's no such thing as a trans person; there's just male pedophiles dressed as women."
Bravo, Cheri. Now don't waste any more time on these kooks and their crazy flyers.
If you speak French, you're in for a real treat from this group of protestors in France. And if you don't, I think you'll find that the clip transcends language into something that is universally mockable.
Proudly Canadian

The Trophy Shelf

Thanks to readers like you, Slap has been voted the Best GLBT Blog in Canada at the Canadian Blog Awards for the fifth consecutive year!

How to Slap

Find a kooky bigot
Extend your arm and form a firm slapping hand
Slap upside the head