OK, kiddo! Here are all the fantastically amazing posts tagged with France
If you speak French, you're in for a real treat from this group of protestors in France. And if you don't, I think you'll find that the clip transcends language into something that is universally mockable.
November 13th, 2009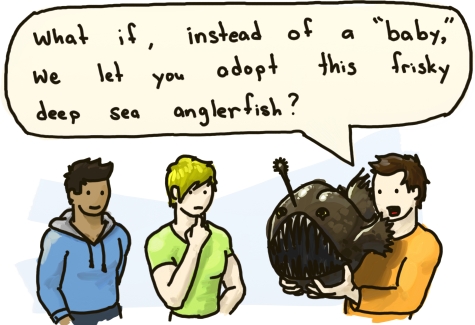 Promising news from France this week.
A French lesbian has won a court case in her fight to adopt a child. In 1998 and 2008, Emmanuelle B's adoption papers were rejected, citing a "lack of paternal figure." An upper court finally reversed that decision on Tuesday morning, noting that "the household conditions offered by the demander with regards to family, education, and psychology correspond to the needs and the interests of an adopted child."
This would be a big victory for same-sex couples and all the children looking for homes across France, except for one detail: The courts only authorized Emmanuelle as the adoptive parent, leaving out her longtime partner, Laurence R.
France has routinely allowed single persons to adopt children; nevertheless, until Tuesday, Emmanuelle had been rejected from adopting even as the sole legal applicant simply because she is gay. While the court decision recognized this unequal treatment and opened the door to for gays and lesbians to adopt, they stopped short of letting same-sex couples adopt children. That is, if a gay or lesbian couple wants to adopt, one half of that couple must be left out of the legalities, or their application will be rejected.
The fact that France allows singles to adopt children (and has done so for quite some time) flies in the face of their "lack of paternal figure" reasoning against same-sex couples. Here's hoping the courts follow the next logical step and lets children in need of a loving home find just that!
November 5th, 2007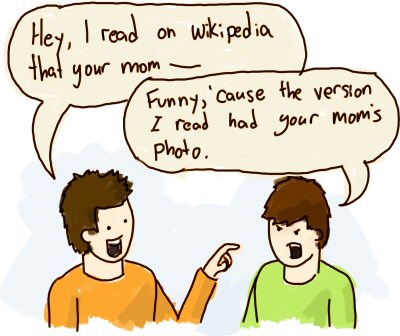 Three French nationals have lost their defamation lawsuit against Wikipedia. The three sued Wikipedia for 69,000 euros each after an article about them claimed they were gay activists.
Wait… Being called a gay activist could be worth €69k in reparation? I know the case lost in France, but it's gotta be uncontested in Canada! If I'm play my cards right, Cha-ching!
Proudly Canadian

The Trophy Shelf

Thanks to readers like you, Slap has been voted the Best GLBT Blog in Canada at the Canadian Blog Awards for the fifth consecutive year!

How to Slap

Find a kooky bigot
Extend your arm and form a firm slapping hand
Slap upside the head