OK, kiddo! Here are all the fantastically amazing posts tagged with Parents' Voice
November 21st, 2011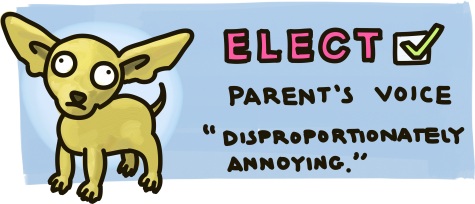 Parent's Voice, the municipal political party whose sole purpose revolved around revoking the Burnaby District School Board's anti-homophobia and anti-bullying policy, has been soundly defeated.
Parent's Voice was a staunch opponent to the existing school board's policies acknowledging GLBT students—policies that demonstrably help reduce harassment and bullying that has historically led to suicide. Thankfully, voters instead re-elected the entire city council and school board who had introduced and stood by these important policies. The highest placing of all the Parent's Voice candidates, by contrast, came in tenth place.
This thorough rejection rather aptly demonstrates just how much of a minority these vocal opponents to equal rights and protections for GLBT people really are. Still, it's important not to dismiss their actions as inconsequential, so I wish to congratulate all the students and supporters that helped get people out to the polls and counter the sort of nonsense that Parent's Voice stood for.
Here's to Burnaby's much safer schools!
November 7th, 2011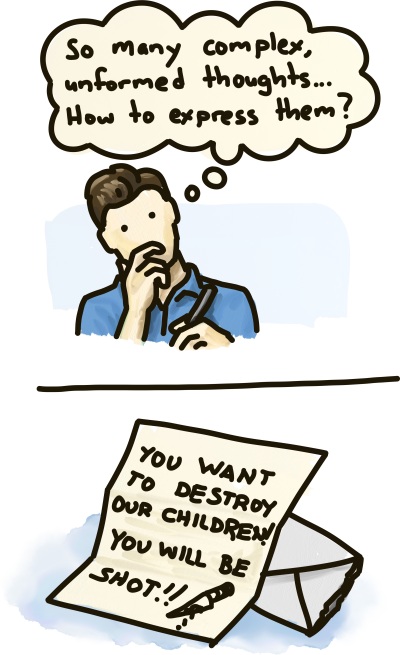 A teacher in Burnaby, British Columbia has received a death threat over the school board's proposal to adopt anti-homophobia policies designed to reduce incidents of bullying and make schools safter for GLBT students.
The letter, adorned with illustrations of bloody knives, reads as follows:
Must immediately withdraw POLICY #5.45
Adhere to the basic social principles!
You have no right to do so!
You want to destroy our children!
You are our enemy!
You will be shot!
Similar anti-homophobia policies have been implemented across B.C. without issue—and certainly no death threats—but some bizarre opposition in Burnaby has drawn the policy into the national spotlight. A one-issue political party with five candidates, The Parent's Voice, was formed expressly to oppose the policy.
While I don't expect that Parent's Voice is officially responsible for the death threat, the alarmist language employed by the party certainly contributes to an atmosphere in which these types of reactions are encouraged. In a press release announced shortly before the letter was delivered, the group called the anti-bullying policies part of a "hidden political agenda" consisting of "homosexual propaganda" and "left-wing social engineering led by gay activists" to undermine parents.
The RCMP is investigating the letter.
October 19th, 2011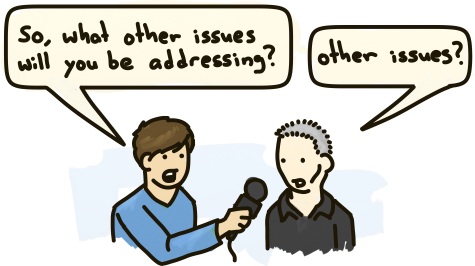 A new civic party has been started in Burnaby, British Columbia in direct opposition to some new anti-homophobic bullying initiatives introduced by the Burnaby School Board trustees last June.
Calling themselves Parents' Voice, the party is in opposition to the board's existing anti-bullying policy on gender identity and sexual orientation, which they call "homosexual propoganda." Actually, opposition might be a bit of an understatement. The issue is the party's entire platform, and if elected, the party is vowing to make revoking the policy their only priority.
The party is running five candidates: Homara Ahmad, Charter Lau, Helen Ward, Gordon  World, and Long Xue.
Burnaby, incidentally, is the 14th school board in British Columbia to have adopted a sorely needed anti-homophobia and anti-bullying policy. While it's important that these board policies remain in place, there is work underway to get the provincial government to adopt a consistent, province-wide policy. If that's something you'd like to support, today is the last day to participate in the Purple Letter Campaign, so I encourage you to check it out!
Proudly Canadian

The Trophy Shelf

Thanks to readers like you, Slap has been voted the Best GLBT Blog in Canada at the Canadian Blog Awards for the fifth consecutive year!

How to Slap

Find a kooky bigot
Extend your arm and form a firm slapping hand
Slap upside the head