OK, kiddo! Here are all the fantastically amazing posts tagged with Tennessee
While legislators in New Hampshire consider a bill that would make it legal for business owners in the public sector to deny services to any gay person getting married, an owner of an upscale bistro in Tennessee is doing almost the opposite—refusing service to homophobic lawmakers. (Ah, the sting of their own discrimination… Think it'll change any minds?)
September 15th, 2010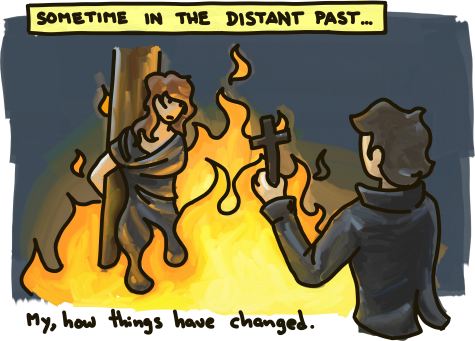 A two-story house was burned to the ground in what is suspected to be an anti-gay hate crime. Carol and Laura Stuttle moved to Tennessee five years ago, and had been threatened and harassed by a neighbour ever since. Two Saturdays ago, while the couple was celebrating their anniversary in Nashville, their home was burned to the ground and the word "queers" was spraypainted on their garage.
The couple is too afraid to visit the site where their home once stood, not that there was anything left to rescue. The police have confirmed that the fire is arson and that suspects are being interviewed. The Stuttles, in the meantime, are living in a safe house.
It always astonishes me the levels that hate can reach, considering it always starts off in much the same way. Casual homophobia, unchallenged, be it from politicians, churches, or individuals, contributes to an atmosphere where cruelty of this nature feels justifiable to those who commit it. It is not acceptable to leave anti-gay sentiment unchecked, and it is not OK for it to reach this sort of level before any attention is paid. Challenge homophobia wherever it's found, even if it seems like just sentiment, or inaction upon inaction will let it escalate to unimaginable levels.
November 8th, 2006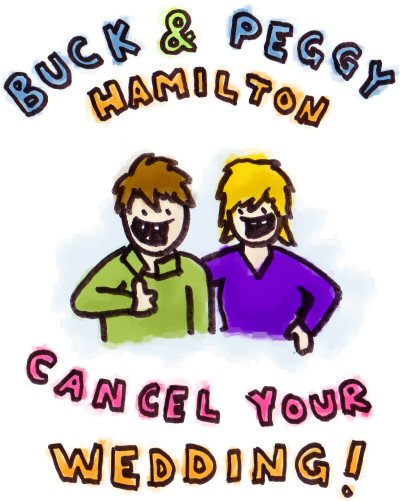 Dear committed gay couple somewhere in Tennessee, South Carolina, Virginia, Wisconsin, or one of several other states…

As you know, yesterday was a big election night in your country, and, well, I'm sorry to report that Beth, Hubert, Karl—and a bunch other people you probably haven't met—have decided to cancel your wedding. Now, I know this news is disappointing and that you've been looking forward to the big day for ages, but those are the breaks. Everyone has been consulted and the conclusion is near-unanimous; they just aren't ready for you to marry yet.

Now, I know what you're thinking; you don't remember ever asking for a public consultation in the first place. But please understand, despite your forgetfulness, it's important that you stay away from the protection of the courts. In fact, since no one trusts that you won't use the whole "justice" system, they've banned your nuptials via a state constitutional amendment. But, hey, maybe in several decades, when there's enough support to revoke part of the constitution, they'll all reconsider!

Well, uh, you guys take care!

Tootles,
Kooky Bigot
OK, in all seriousness… Though the results of yesterday's marriage-banning ballots were fully expected, that doesn't make the consequences any less heartbreaking. My thoughts go out to all those who continue to strive for equality in the face of an ignorant majority's tyranny. (I'm especially confused that, in South Dakota, there are more people against same-sex marriage than abortion; what gives?)
Oh, and on a semi-local note, I just gotta share this headline courtesy of the Ottawa Sun: 'I am a liar' admits meth-gay sex pastor. I'm, err, not sure what a "meth-gay sex pastor" is, so I'll just assume they're talking about the whole Ted Haggard deal.

Well, until Friday, folks!
Proudly Canadian

The Trophy Shelf

Thanks to readers like you, Slap has been voted the Best GLBT Blog in Canada at the Canadian Blog Awards for the fifth consecutive year!

How to Slap

Find a kooky bigot
Extend your arm and form a firm slapping hand
Slap upside the head