OK, kiddo! Here are all the fantastically amazing posts tagged with Washington D.C.
June 30th, 2010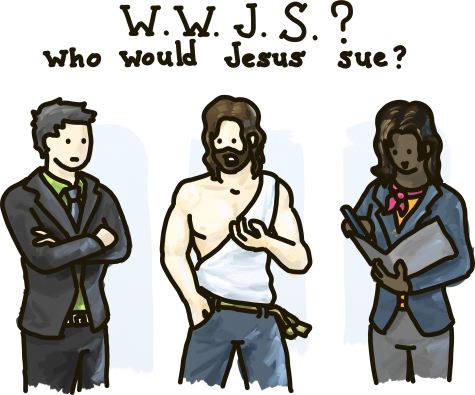 Here's a bit of oddness. Yvonne Moore, a southern Baptist in Washington, D.C. sued her church for performing a same-sex union ceremony back in 2007.
Moore, who is clearly not down with gay rights, attended the ceremony for some reason, found it "totally disgusting," and then sought $250,000 in compensation—the amount she estimated she had donated to the church over her 40 years as a parishioner. She later dropped the lawsuit after talking to her pastor (and presumably her lawyer).
While the whole thing is pretty amusing in its sheer craziness, it does a pretty good job at illustrating how fearful and misinformed some people are about gay relationships; to actually turn her back on her parish of 40 years and file the paperwork to sue it for $250,000 shows an irrational and deeply emotional reaction to what's ultimately not a very big deal. After all, this ceremony had nothing to do with Ms. Moore in the first place, but years of casual—and societally supported—homophobia results in exactly these sorts of actions. Unless people stand up to casual homophobia, otherwise kind people are capable of astonishingly crass bigotry.
December 16th, 2009
Slap reader John writes in with some good news coming out of Washington, DC. The city council has voted in favour of legalizing equal marriage rights for gay couples!
The bill's fate is now with congress, which has 30 days to veto it, which appears unlikely, or let it be.
Of course, gay marriage opponents are already in hysterics. A group calling themselves Stand4Marriage (meaning opposite-sex only marriage) has declared their intentions to put the issue to a referendum vote on the next ballot, asking every single resident whether or not to take away the marriage rights from gay couples.
Still, if all goes well, DC residents will have full equal marriage rights by St. Patrick's Day. Here's hoping for the best!
Proudly Canadian

The Trophy Shelf

Thanks to readers like you, Slap has been voted the Best GLBT Blog in Canada at the Canadian Blog Awards for the fifth consecutive year!

How to Slap

Find a kooky bigot
Extend your arm and form a firm slapping hand
Slap upside the head