OK, kiddo! Here are all the fantastically amazing posts tagged with Winnipeg
August 1st, 2008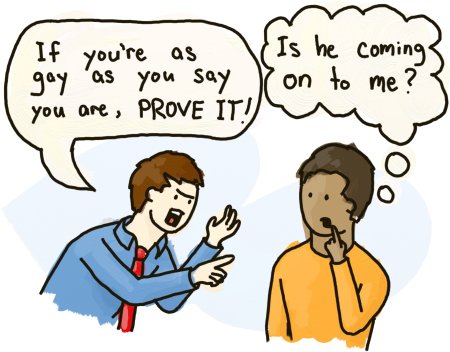 A refugee claimant in Winnipeg is set to be deported to his native Nigeria after failing to prove that he's gay. The anonymous refugee said that, as a gay man, life for him was not safe in his home country. Indeed, homosexuality is illegal in Nigeria, and violators can face lengthy prison terms.
Judge Yves de Montigny, however, rejected the refugee's claims, saying that since the man couldn't describe the function of EGALE—Canada's largest gay rights organisation—and confused the names of two Winnipeg gay bars, he mustn't be gay at all. This new legal definition of "gay" now puts most of Canada's gay men in danger of deportation.
The 38 year old man says he will apply to stay in the country on humanitarian and compassionate grounds, though if past cases are any indication, he won't have much luck. Canada's record on gay immigrants is atrocious, and doesn't appear to be improving.
October 19th, 2007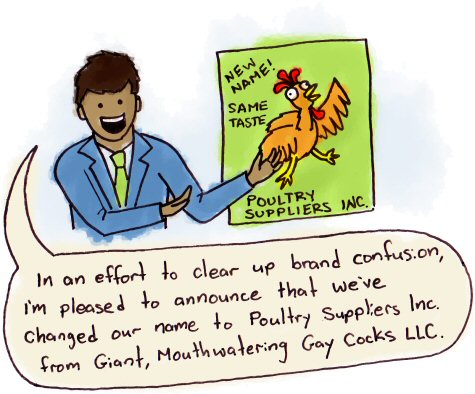 Take Pride Winnipeg, an organisation devoted to picking up litter and removing graffiti in Manitoba, might be changing its name. Board member and City councilor Grant Nordman sent a letter to the Winnipeg city council expressing concern that the current name promotes an "alternative lifestyle," adding that the misconception is "a fairly common occurrence."
Take Pride's manager, Colleen Kurlowich, had some doubts over the proposal:
I've been here 61/2 years, and I've received maybe four or five calls where there has been confusion about our mission.
At the top of their new name recommendations: "Rainbow Patrol: We're not gay, we just like to be tidy."
April 13th, 2007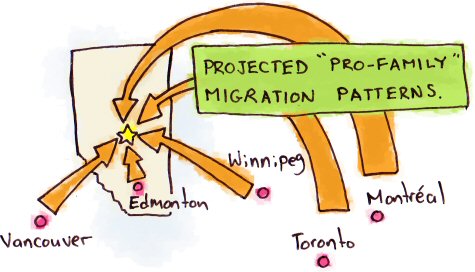 Out Traveler, a gay and lesbian travel magazine, has named Canada's top 5 gayest cities. While I'm not going to list them here, let's just say that Vancouver, Edmonton, Winnipeg, Toronto, and Montréal should be expecting a few extra gay tourists this year! Wait, that might be a little too obvious. How about: Vancouver, Edmonton, Winnipeg, Toronto and Montreal should be expecting a few fewer intolerant tourists this year. Yes, that'll do.
As for my thoughts on the selections… Having grown up in Edmonton until my early 20s, I can authoritatively say: "Huh?" Mind you, things have probably changed in the city's gay community, of which I knew pretty much nothing, having been closeted for the entire time. Plus, Edmonton still has the world's largest shopping mall. That's pretty gay, right?
So, congratulations to the cities that made the cut! And may all the ones that didn't have an absolutely traditional Friday the 13th.
Proudly Canadian

The Trophy Shelf

Thanks to readers like you, Slap has been voted the Best GLBT Blog in Canada at the Canadian Blog Awards for the fifth consecutive year!

How to Slap

Find a kooky bigot
Extend your arm and form a firm slapping hand
Slap upside the head