Our First Gay Prime Minister?
April 26, 2006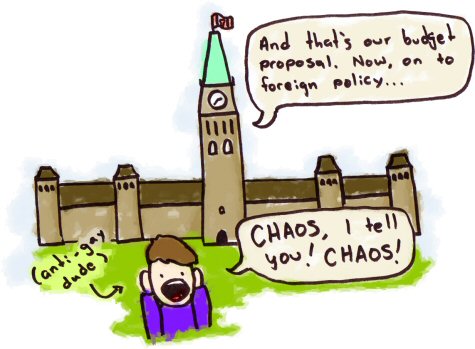 Cool beans! Scott Brison, Canada's first openly gay federal cabinet minister, has applied for top job! Brison officially threw in his hat for the race to replace former prime minister Paul Martin on Monday. If his leadership bid is successful, and if the Liberals win the next election, Canada may get it's first fabulously gay prime minister!
Predictably, anti-gay naysayers are already bleating that Canadians are "not ready" for a gay leader, but Brison is still considered a top candidate. During a press conference, Brison presented his vision.
I want to build a Canada where there are limitless opportunities and no glass ceilings, regardless of your gender, your sexual orientation, religion, or the colour of your skin.
You go, Scott! (And, yes, I now forgive you for being part of the Conservative party until 2003.)