Canada's Anti-Gay Workplace
May 19, 2006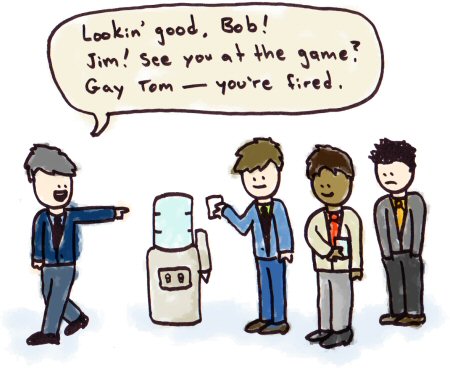 According to a survey released to coincide with the National Day Against Homophobia last Wednesday, over 60% of Canadians agree that coming out in the workplace is harmful to one's career. As if that's not discouraging enough, 28% of respondents then went on to state that they've personally witnessed gay bashing at the office. Quelle horreur!
Thankfully, this doesn't seem to apply to bosses, as 75% of Canadians think a gay or lesbian boss would get just as much respect from their employees as a straight one.
So… Basically, if you're gay, and out at work, and manage to avoid outright gay bashing—let alone hit your head on the glass ceiling—only 25% of your employees won't respect you. Hooray?