Pray For Liberal MPs: Christian Group
July 17, 2006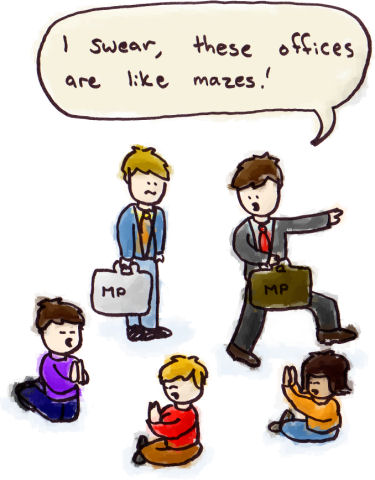 Nothing productive to do last weekend? Wish you could have found something other than the ol' Saturday-afternoon reruns to waste your time? Then perhaps you should have joined the nearly 5000 Christians who travelled to Parliament Hill on Saturday to pray for Liberal MPs to overturn the same-sex marriage!
Oh, boy. An endlessly fun pray-in was organized by the Christian lobby group, "4 My Canada," who, in addition to mass-wishing for anti-gay legislation, also arranged prayers to increase the age of sexual consent and outlaw abortions. Organizer Christina Groot, from Vancouver, hinted that they're not out to berate MPs with different ideologies, just pray for their souls.
The Bible instructs believers to honour and pray for those in authority. We're not pointing the finger at our politicians. We really honour them as our leaders, and I think that's a rare thing for them.
To make this "pray away the gays" event even more riveting, a loudspeaker system was hauled out so attendants could chant exciting (yet semantically vacant) slogans like "In the name of Jesus, we take back our sexual purity!"
No word on if a spontaneous lightning ball struck gay marriage from the law books immediately afterward, but if it didn't, perhaps some research into multi-dimensional, electromagnetic space folding could help.