Anti-Gay Nurse Still Suspended
July 21, 2006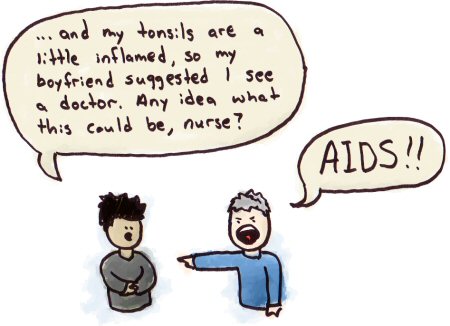 Bill Whatcott, a nutty Saskatchewan nurse, lost an appeal to have his nursing license un-suspended this week for defaming the health association Planned Parenthood. Whatcott was picketing Planned Parenthood's Regina office in 2003, harassing their patients, shouting derogatory slogans, and calling the workers there "sodomites," "murderers," and "disseminators of AIDS." Charming lad, no?
Of course, this suspension isn't anything new to Billy, as he's been fined multiple times in the past for inciting hatred toward gays, including $17,000 just last year for mailing out flyers jam-packed with his own brand of magical fantasy facts like: "sodomites are 430 times more likely to acquire AIDS and three times more likely to sexually abuse children."
Now, there's no word on how Billy did on his bedside manner courses back in college, but I'm guessing it might have been in the… oh, D, maybe D- area.