Prideâ"¢
August 9, 2006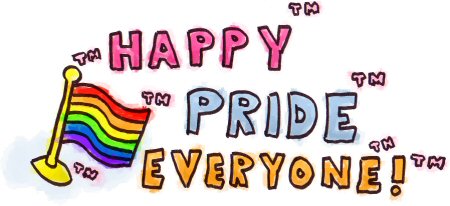 The word Prideâ"¢ has been trademarked by several of Canada's Prideâ"¢ organisations, as some small promoters have discovered.
Jamie Lee Hamilton was delivered a letter from the Vancouver Prideâ"¢ Society informing her that she would have to pay $65 to promote her events ManPride and TrannyPride this summer. Jim Deva, a Vancouver bookstore owner, thinks the whole concept is ridiculous.
I don't think the Vancouver Pride Society board was elected to be the Pride police. The whole concept of this Pride policing is not healthy at all. It will not increase diversity. Some people will be acceptable and other people won't. I find that the dangerous sort of part of the whole thing.
Prideâ"¢ Toronto, the organisation spearheading this movement, said that they trademarked the word Prideâ"¢ as a protection from big business.
As for my thoughts… I've been a proudâ"¢ attendant of many Prideâ"¢ events in theâ"¢ past, and I'm personallyâ"¢ in disagreement™ that the wordâ"¢ Prideâ"¢ is something™ that requires™ protectionâ"¢.