Tory MP Challanged For Not Being Tory-ey Enough
August 18, 2006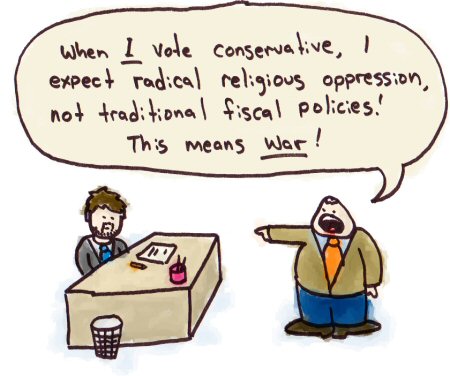 Looks like the crazies are at it again, attacking their own base! Tory MP Garth Turner is having his riding challenged by radical "Christian" fundamentalists for not supporting a ban on same-sex marriage. Garth is, of course, unfazed by the nonsense.
Am I supposed to change my mind and all of a sudden hate homosexual people because I'm facing a challenge in my riding? Of course not, I'm not going to change. I'm still the member of Parliament, and I'm still going to do what I said I'm going to do.
A conservative with actual sense? Party on, Garth!