Parents Protest New Course
August 30, 2006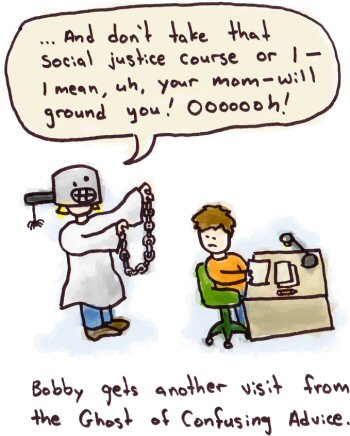 Over 800 Vancouver protesters gathered this week to protest a new grade 12 course entitled "Social Justice." The course will include a unit that focuses on gay role models, sparking fears that children province-wide will turn gay. The horror.
Murray Coren, who was granted a role as a consultant on the curriculum, was forced to state the obvious:
There was no information about gay or lesbian people [when I went to school], and having gone through that system for 13 years, it didn't make me straight. So I don't know how information about gay and lesbian people is going to turn anyone queer.
The protesters, for some reason, aren't buying it, and presented a petition with over 14,000 signatures demanding that the government do the ultra ambiguous: "to defend and to preserve parental and children's rights" and "to stop selling out to special interest groups."
The kicker: the course is an elective.