Bishop Fred Henry, Off The Deep End
September 18, 2006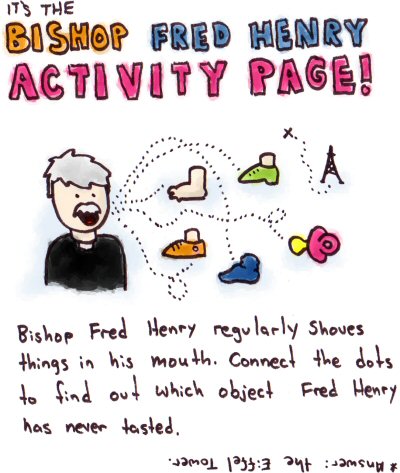 Looks like Calgary's own Bishop Fred Henry has added a little something to my (unofficial) Canadian Collection Of Defamatory Quotesâ"¢:
[Same-sex marriage] is the worst betrayal of children I've ever seen—even more so than the Catholic church sex scandals.
Ah, yes. Words that would elicit an awed horror if spoken anywhere other than the ostensibly titled Let's Talk About Children's Rights forum. The forum, held last Thursday in Calgary, was, naturally, composed entirely of hysterical anti-gay rhetoric. Speakers included Ted Morton and Syed Soharwardy, in addition to the not-so-good bishop, who uttered the above nonsense.