Darrel Reid Gets Government Gig
October 4, 2006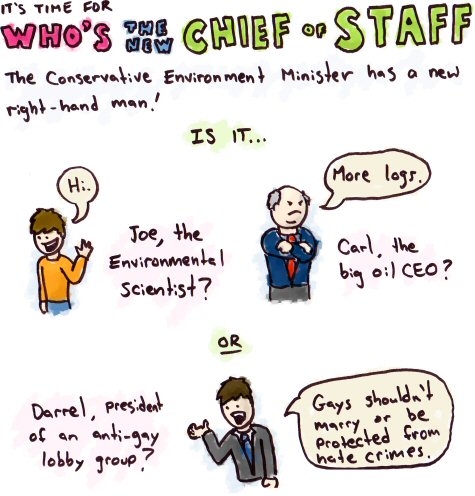 Conservative Environment Minister Rona Ambrose quietly appointed the president of a notorious anti-gay lobby group as her new Chief of Staff last week.
Darrel Reid, former head of Focus on the Family Canada , actively lobbied against equal marriage and the adding of sexual orientation to the list of minority groups protected from hate crimes in Canada. And now he has a spiffy new environment gig!
So, where does Darrel's new-found love of the environment come from? My guess: There are no gay trees. Although, come to think of it… Don't hermaphroditic organisms only mate with the same gender?