Happy Thanksgiving
October 9, 2006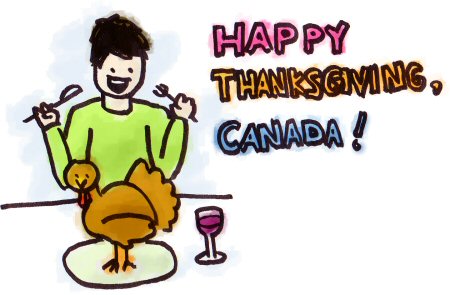 Well, it's Thanksgiving in Canada, so there's no new news for today. But enjoy the holiday; it's a good one!
And for those of you living stateside, here's a little Canadian trivia: We celebrate Thanksgiving today, leaving Halloween until American Thanksgiving. Christmas is celebrated on Easter, and Easter on Valentine's Day. Valentine's Day doesn't actually exist in Canada, but I hear there's no Jour Du Lemur Volant down south, so it evens out.
Well, until Wednesday, folks!