It's The National Marriage Caucus!
October 25, 2006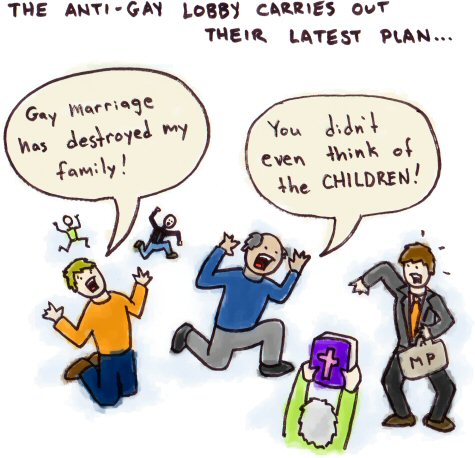 A National Marriage Circus! Sounds like fun! I can't wait to see all the clowns and animals… Oh—wait, no. I misread something…
The anti-gay lobby conglomerate, Defend Marriage Coalition, held their long-planned "National Marriage Caucus" on Parliament Hill yesterday, and boy, was it one long day of gay-despising fun! There were clowns and animals and… Yes, I know it says "caucus."
The lobbyists started the day off with some anti-gay press releases, followed by some scheduled one-on-one anti-gay time with MPs to exchange delightful bits of oft-repeated, Pro-Family Approvedâ"¢ demagoguery. This included:
Holy Crap! Our religious freedoms have been revoked!
Man Alive! Gay marriage was, like, forced through! Was there even a debate?
Great Caesar's Ghost! Don't you care about children's rights?!
Sweet, Merciful Manta Ray! My own marriage has been destroyed!
Heavenly Carton Of Fancy Molasses! My family turned gay and burst into flames!
Holy Floating Wad Of Fluff! For The Love Of All The Soil In The Ecosystem! Heaven Shining Upon The… Actually—I think that was the gist of it.
So what does this near-prohibitively expensive day of lobbying mean for us Canadians? I guess we'll just have to curl up in the corner and wait nervously until that fateful day in December when parliament gathers to—ooh! My pumpkin cookies are ready!