America Decides: No Wedding For You!
November 8, 2006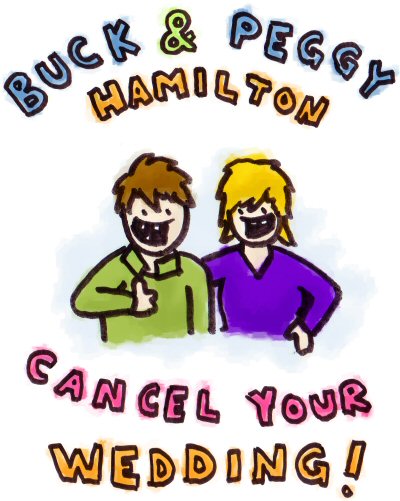 Dear committed gay couple somewhere in Tennessee, South Carolina, Virginia, Wisconsin, or one of several other states…

As you know, yesterday was a big election night in your country, and, well, I'm sorry to report that Beth, Hubert, Karl—and a bunch other people you probably haven't met—have decided to cancel your wedding. Now, I know this news is disappointing and that you've been looking forward to the big day for ages, but those are the breaks. Everyone has been consulted and the conclusion is near-unanimous; they just aren't ready for you to marry yet.

Now, I know what you're thinking; you don't remember ever asking for a public consultation in the first place. But please understand, despite your forgetfulness, it's important that you stay away from the protection of the courts. In fact, since no one trusts that you won't use the whole "justice" system, they've banned your nuptials via a state constitutional amendment. But, hey, maybe in several decades, when there's enough support to revoke part of the constitution, they'll all reconsider!

Well, uh, you guys take care!

Tootles,
Kooky Bigot
OK, in all seriousness… Though the results of yesterday's marriage-banning ballots were fully expected, that doesn't make the consequences any less heartbreaking. My thoughts go out to all those who continue to strive for equality in the face of an ignorant majority's tyranny. (I'm especially confused that, in South Dakota, there are more people against same-sex marriage than abortion; what gives?)
Oh, and on a semi-local note, I just gotta share this headline courtesy of the Ottawa Sun: 'I am a liar' admits meth-gay sex pastor. I'm, err, not sure what a "meth-gay sex pastor" is, so I'll just assume they're talking about the whole Ted Haggard deal.

Well, until Friday, folks!