Toronto to Students: You Gay?
November 17, 2006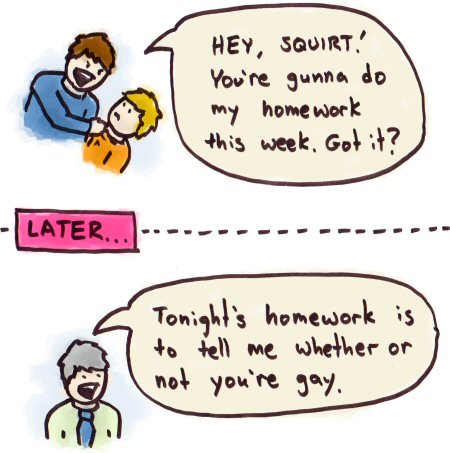 The Toronto District School Board sent out a new student census last week, and it includes that age-old question of academic relevance: You gay or what?
The survey results will be compared with the student's grades and achievements at the end of the year. The whole thing is supposed to help the board better understand diversity and student needs.
As for my thoughts… Back in high school, I was so deep in the closet that I'm still finding socks stuck to me with static now and then. Let's just say my grades and achievements wouldn't have been counted in the right pile. Well, OK; perhaps if the school board found it as obvious as everyone else…