Canada Ignores Other Countries' Same-Sex Unions
December 13, 2006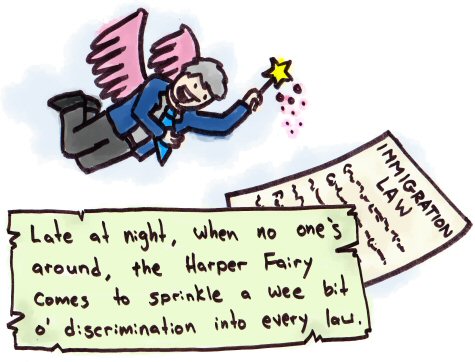 Here's a neat little tidbit from Canada's Citizenship and Immigration policy with regards to same-sex spousal partnership:
If you were married outside Canada, you cannot apply to sponsor your same-sex partner as a spouse. However, if you are a Canadian citizen or a permanent resident, you may qualify to sponsor your partner as a common-law or a conjugal partner.
How delightfully inconsistent! Though, in fairness, I don't think this is necessarily a knock against gays. It's really just a knock against Belgians, Netherlanders, South Africans, and Spaniards. Suckers!