The Misfortune o' the Irish
December 15, 2006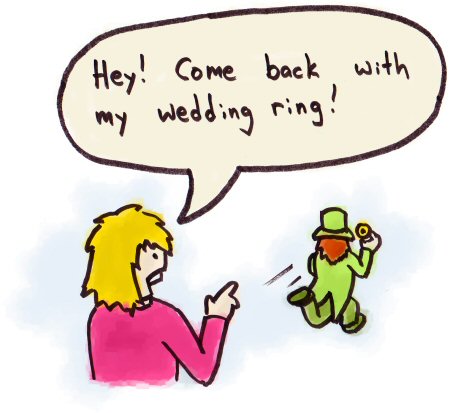 Ah, Ireland; the ol' land of ire. Well, at least that's how I imagine an Irish lesbian couple married in Canada saw it yesterday after an Irish judge ruled that their marriage doesn't count.
"I do not think that [marriage] is a right which exists for same sex couples either under the Irish Constitution or under the European Convention," said Justice Elizabeth Dunn. Crummy.
But, hey, I hear Ireland's justice minister will be introducing a civil union law sometime this year. You know, one of those spiffy little arrangements built expressly to exclude gays from marrying. That'll be just as nice, right?