Gay-Bashing Victim Calls For Public Inquiry
December 22, 2006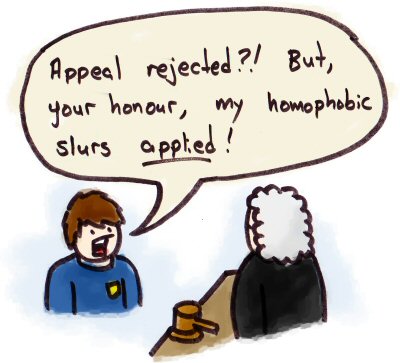 The Toronto police lost an appeal this week after a court fined them for wrongly arresting and beating a gay man while yelling homophobic slurs. The man was arrested for reckless driving and resisting arrest. His van was parked at the time.
As a result of the seven-year ordeal, the victim is now calling for a public police inquiry into the incident.
Good for him. Of course, knowing how these things work, the inquiry will probably take an additional seven years prompting an inquiry into the inquiry. I'll post an update at that time—though there's a good chance the web will have been replaced by time-connected cybernetic brain implants. So, if you're interested in tracking this story's progress, keep your implant's neodymium ferro-fluid charged! Until then, folks!