Slappy Holidays!
December 25, 2006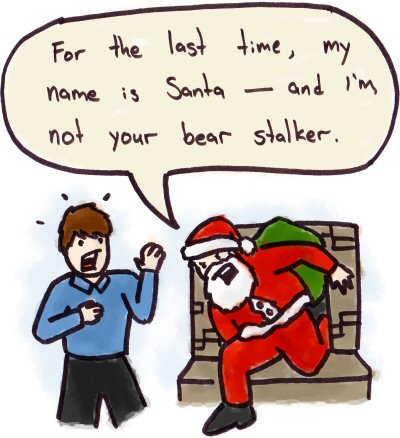 Hey folks! Well, it's Christmas! And, though there's no news story today, I've prepared this delightfully lazy cartoon for you all. So, on behalf of this inanimate website, I wish you all the very merriest of Christmases and an exceptionally happy holiday.
May your season be extremely gay. As in "joyful." Unless you're like me, in which case I mean it the other way too.
Until the new year, folks!