Diane Haskett Flees Stateside, Cites Same-Sex Vote
January 10, 2007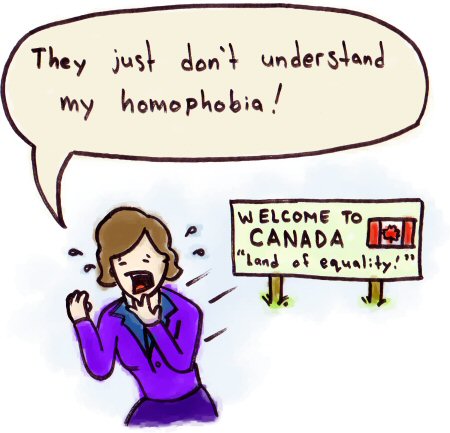 Poor Diane Haskett. After finishing a distant third in the London by-election last month (behind both the Liberal and Green Party candidates), she has decided to flee the country.
In a parting message on her website, Haskett explained her rationale in deciding to move stateside only a month after the by-election results. She cited wanting to spend more time with family, but not without drawing special attention to last month's same-sex marriage vote, which apparently didn't quite turn out her way:
If for nothing else, I believe my candidacy was for the purpose of offering the people a choice on the marriage issue.

Now that the final vote has been taken in the Parliament of Canada, this issue is firmly and finally decided. The people of London and the people of Canada have spoken through their elected MPs. And present and future Canadians will bear the consequences of that decision.
So, there you go. Gays get marriage equality, Diane Haskett leaves with a dire warning for the rest of us. A darn good deal, if I may say so!
(Oh—And, Diane? You're all paid up on the $5000 fine you got for violating the human rights of gays back in 1997, right?)