Crazy Vandal Attacks Gay Publisher
January 19, 2007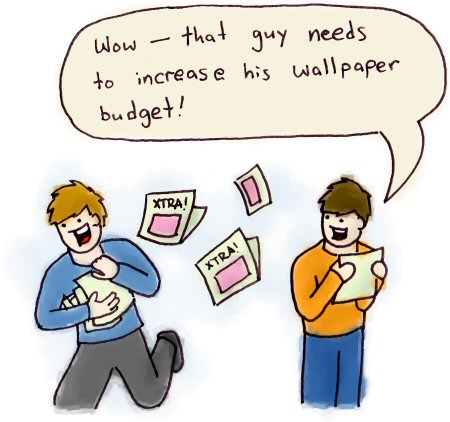 Poor Capital Xtra—the weekly, non-profit gay newspaper is being attacked again! Just one year after a 47-year old man was fined for bolting the publisher's distribution boxes shut with power tools, dousing them in brown paint, and spray-painting "HIV" and swastikas on them, the paper's distribution channel has been targeted again. This time, thousands of copies of the paper are being stolen from Ottawa's downtown locations.
Gareth Kirkby, the managing editor of Xtra, invited the vandal or vandals to seek other channels for their message:
What is not right is for them to impose their views on our readership by restricting access to the papers. We have challenged them to write a letter to get it off their chest. We'll even give them a column if they want.
In the meantime, readers are welcome to read Xtra online, or seek alternate publications for their news, such as, oh… I don't know—_Slap Upside The Head_!
Uh, incidentally, I was at home at the time of the thefts. I don't live in Ottawa. That's pen ink on my fingers, not newsprint. My beautiful Xtra mosaic ceiling was assembled from issues donated by recycling centres. This interrogation is over!