Love Thy Neighbour, Unless They're Gay
February 12, 2007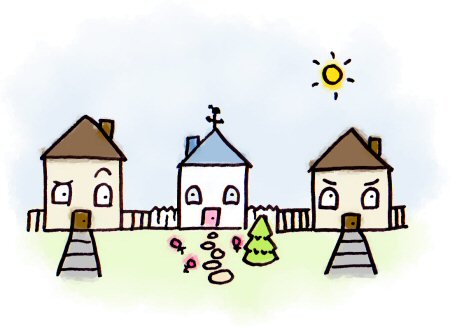 Canadians would be more uncomfortable having a gay neighbour than any other minority. At least, that's the news according to a recent poll conducted across various western and Eurpoean nations.
Canada, where nearly one in five people reported they'd dislike a gay neighbour, falls well behind Sweden's 6% intolerance rate, but better than Italy's 28.7%.
Respondents weren't asked why they disliked gays so much, but I'll address the most likely culprit: Garden jealousy.
Yes, it's time to dispel the old myth that a gay garden in the neighbourhood will outshine your own. You see, no houseplant—let alone an actual outdoor garden—has survived my care. Too much water, not enough sun, sporadic fertilization schedule… I'm just destined to be incapable of nurturing a plant. So, if you have me as a neighbour, there's nothing to fear! Your garden will be comparatively better in pretty much every respect. Though I guess it's kind of a moot point, since I live in a downtown apartment.
But, what do you say? Am I welcome in the neighbourhood?