Hate Literature Turned To Fundraiser
March 28, 2007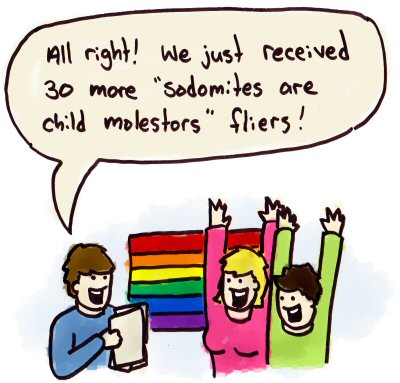 Remember Bill Whatcott? His hysterical anti-gay stance has won him repeated human rights violations and a job suspension, but that doesn't seem to stop him from distributing hate literature. Now a local activist group might have him re-thinking his strategy.
Amber Fletcher from the Campus Feminist Action Network in Regina, Saskatchewan wrote in to announce a delightfully clever pledge drive:
We would like to collect pledges for each leaflet Whatcott distributes from now on, and donate that money to local GLBT groups.

If he continues, the GLBT centres will benefit, and we will have succeeded.
Outstanding! If you'd like to make a pledge and help out some worthy organisations, check out the CFAC website for upcoming details.