Church Supports Gays in Face of Shutdown
April 16, 2007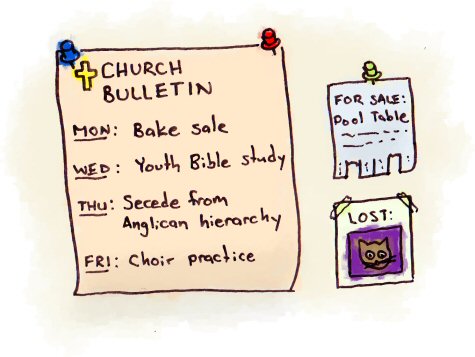 Scott Tribe writes in with an interesting story: The U.S. Episcopal Church has voted to face expulsion from the Anglican hierarchy rather than reject gay rights. The Anglican Church issued an ultimatum in February for what it called "errant" churches, which support gay clergy and bless same-sex marriages.
The Canadian Anglicans are expected to vote to let each parish decide whether or not to accept or reject the ultimatum in June. Retired archbishop Terrance Finlay, who was suspended in October for officiating over a gay wedding, encouraged the church to follow the U.S. example:
Be willing to risk the cause of love over institutionalism.
Well said!