Tax Break Announcement
April 30, 2007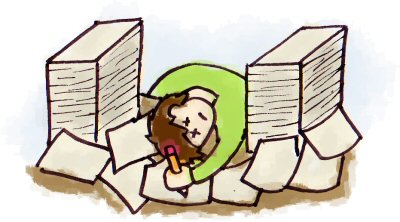 Finally, a tax break for the hard-working gay guy!
Wait; I don't think that came out right. I hope I didn't give off the impression that taxes have been cut in any meaningful way. And certainly not for us gays—who, until last year, couldn't even file as spouses like other couples. No, no. What I meant to say was that I'm taking a break from this site today to do my taxes.
In the meantime, though, let me extend a hearty thanks to our conservative government for giving us the 1% GST cut instead of implementing the opposition's income tax reduction. Now, in addition to paying a delightfully crippling amount of tax, I get to receive a smaller GST rebate this year!
Well, until Wednesday, folks: Has anyone seen my calculator? It's big and cumbersome, eats batteries faster than a flashlight in storage, and draws blocky graphs more slowly than it would take by hand.