Male Doctor Homophobia Surprises Researchers
May 2, 2007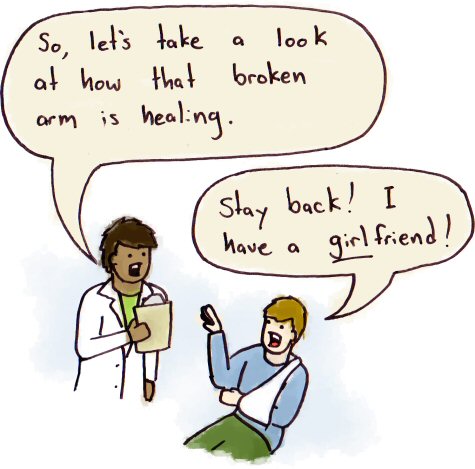 Researchers at the University of Alberta's Glen Sather Sports Medicine Clinic have found that athletes prefer female doctors to male ones. While the results were primarily attributed to the non-confrontational and caring attitude of female doctors, Dr. Marni Wesner, one of the researchers conducting the work, said she was taken off-guard by one additional recurring element: homophobia.
In particular, Wesner said that some male athletes expressed they'd dislike a male team doctor because they "don't know if he's gay."
Now, this might just be me, but a doctor's sexual orientation would probably concern me less than, say, the crippling pain that sent me there in the first place. Though, if potential attraction were a concern, I'd remind myself that doctors have seen so much anatomy under the context of injuries and infections that they probably turned asexual long ago.